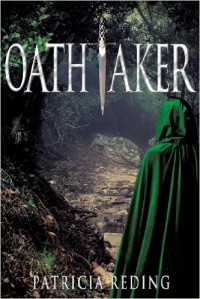 This past weekend, I created "giveaways" on both BookLikes and GoodReads for Oathtaker (Second Edition). Last night, before I retired, I checked the numbers. Although I covered more countries in the BookLikes giveaway than in the GoodReads one, only a couple of people had signed up on BookLikes. By contrast, in less than 24 hours, over 160 people had signed up on GoodReads.
Sign up for a free copy of Oathtaker today! Your odds of winning here on BookLIkes are much higher than on GoodReads. (Of course, to increase your odds even more, you could sign up on both sites!)
If you would like to re-blog this post, by all means, please do so. It may help to get the numbers up here on BookLikes!
Happy reading!